The SATT Sud-Est is proud to have accompanied the winning teams in this creative marathon "from the idea to the project " which allows students to dress up as startupers.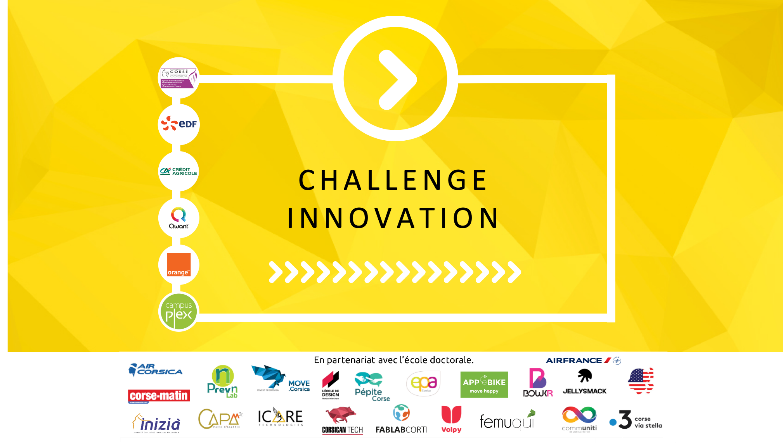 " The Innovation Challenge is a creative marathon in which students are asked to develop an idea into a prototype start-up in two and a half days. This year, 51 students from all fields of study took part in these unprecedented conditions, in casa. All of our partners - in addition to financing the event - provide skills to support our young people. The students find themselves in the shoes of startuppers who present their business creation projects in front of investors to be convinced. Beyond the educational object, real start-up projects emerge and about a third of the projects are then developed, with the status of student-entrepreneurs, within the Pepite Corse cluster. For some, these are the first steps towards a viable professional project. »
Graziella LUISI, Director of the Fundazione Università di Corsica
" I was surprised by the great maturity of the projects, some of which were almost at the production stage, and I would like to take this opportunity to once again congratulate all the participants. This philosophy of participatory innovation in a relatively short preparation and reflection time is, in my opinion, very formative for our students. The challenge is a real lever for motivating and mobilising the teams, formed around innovation. It has generated a dynamic mixing of ideas and students from different fields of study at the UCPP. This innovation process was permanently submitted to the eyes of the different coaches who showed an unfailing involvement throughout the duration of the Challenge. This year, with the COVID theme, the innovation challenge allowed to shake up the codes of thought, especially in view of the new health situation; the students proposed truly innovative solutions. This challenge contributes to spreading the culture of innovation and collaborative work. » 
Dominique CANCELLIERI, Chargé de mission Innovation Scientifique Università di Corsica
Margot, can you introduce us to the Innovation Challenge?
The Innovation Challenge is an ideas competition dedicated to digital innovation organised by the University of Corsica Foundation. During 3 days, from June 10 to 12, students worked in teams around innovative projects in the digital field. This unprecedented edition, called " In Casa ", was aimed at all students who wish to respond to the challenges created by the COVID-19 virus crisis and propose an idea to bring an innovative solution to the territory. The students were accompanied in the construction of their projects by experts, coaches and mentors.
What role did you play in this event?
As a partner of the event, for the SATT Sud-Est, I coached two teams with the help of two other experts in the field of innovation, Stéphanie VANHOVE-MILON, business manager at the Inizià incubator, and Marc LABBE, educational manager of the Professional Degree in Design at the IUT of Corsica. Our guiding thread was to guide the students in the development of their business project on the business, technical and above all, to prepare them for the final pitch, crucial to win this competition! For 3 days, I followed the students step by step, holding regular progress points to answer their questions, guide them towards the right path and encourage them. They showed unfailing motivation and the work accomplished in three days was considerable. It's a source of pride to see such projects completed in such a short period of time!
What were the "In Casa" teams you coached?
The first team, " Scatula ", composed of Andrea ZARK, Sarah SIMIAN, Axelle CIANFARANI and Pauline MARBIA, who are all completing their DUT in Biological Engineering, is proposing to market a mask disinfection box made of fabric. This team has been named winner of the competition.
The second team, " Frazu d'oru " was composed of Jelena MARJANOVIC, PhD student in first year of thesis in circular economy at the UMR CNRS 6240 LISA, Ambre BOUHAIGOUR, in third year of Bachelor of Applied Art and Elliot BEAULIEU, in third year of Bachelor of Professional Digital Design and Graphic Designer at Fab Lab. It proposes an application that networks a community for the valorization of bio-waste into compost in Corsica; the team was awarded the "Coup de Coeur" prize.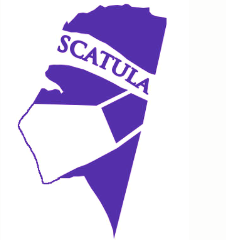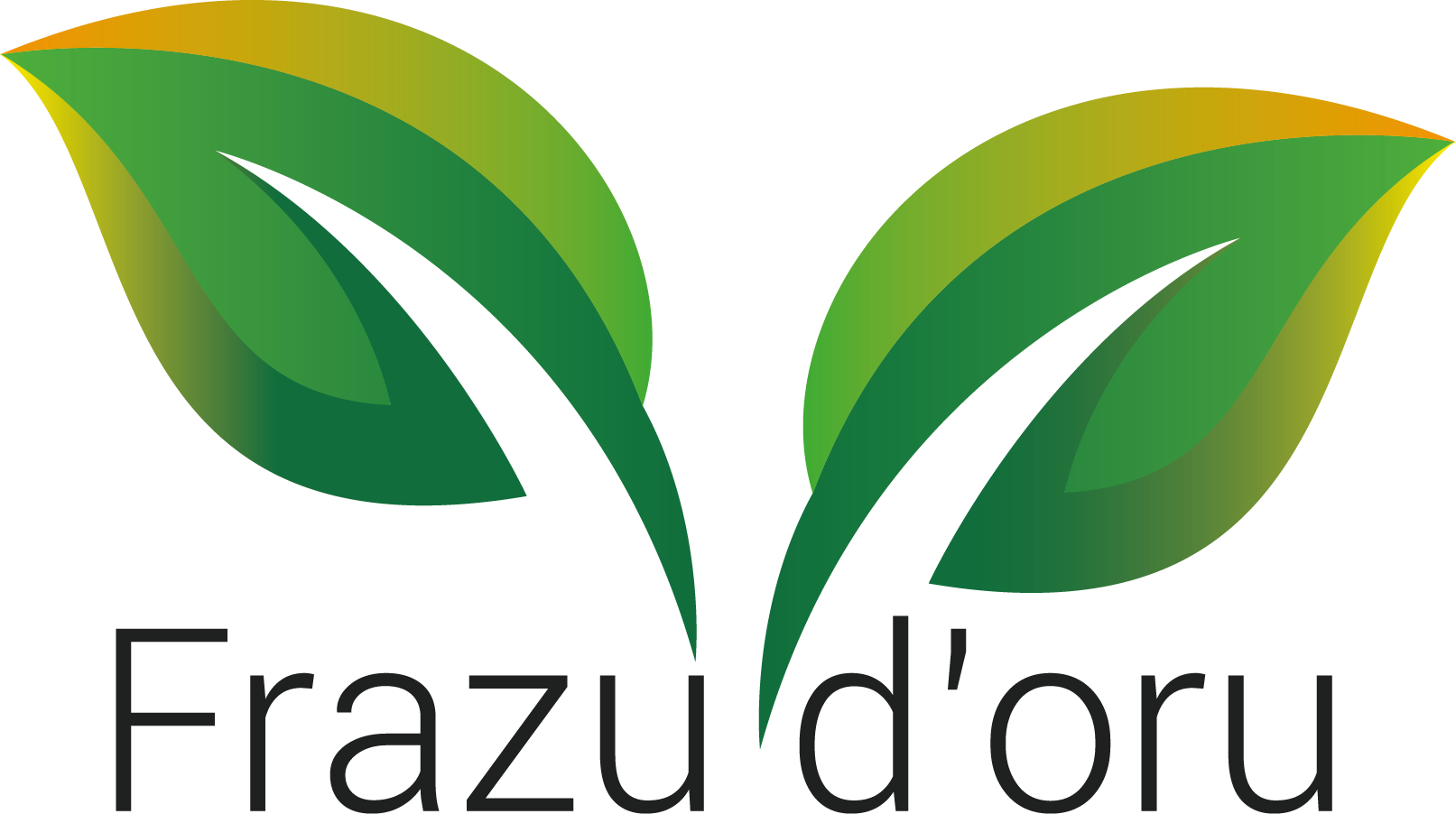 Interview of the winning team, composed of Andréa ZARK, Sarah SIMIAN, Axelle CIANFARANI and Pauline MARBIA , students at the IUT of Corte and graduates of a DUT in Biological Engineering specialized in Food and Biological Industries. They proposed a concept for a case that allows a mask to be sanitized within five minutes by UV rays.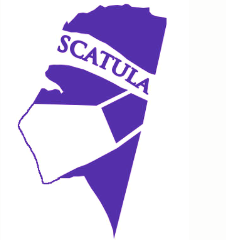 What were your reasons for participating in this creative marathon?
Pauline MARBIA and Sarah SIMIAN explain to us: "Once our exams were over, one of our teachers contacted us to present the "In Casa" Innovation Challenge. That's how we discovered this competition and its theme: " Innovate and respond to the challenges of Covid-19 ". Very interested in being able to use the knowledge acquired during our OTC about waste, its treatment but especially its impacts, we decided to register for this challenge. But what attracted us the most was the possibility of proposing a concrete solution to an environmental problem linked to the Covid-19 crisis. Our curriculum makes us aware of the need to respect the environment which, in our opinion, should be a priority. Thus, this challenge allowed us, for once, to really "act", or at least to try, instead of being content to talk incessantly about what should be done. »
Axelle CIANFARANI adds: "We have noticed that, since the beginning of the deconfinement, many people have been throwing their protective masks into the street, on the ground in car parks, in the gutters, etc. This waste then ends up in the Mediterranean Sea as it is drained by rainwater and passes into the rainwater network. However, the disposable masks used to protect against Coronavirus are neither biodegradable nor recyclable since they are made of polypropylene. They would take more than 400 years to degrade. These masks thrown on the ground are potentially infected and are therefore a danger to everyone. Indeed, the Coronavirus can live several days on the mask(for at least seven days on the outside surface and up to four days on the inside surface) . We wanted to find an idea that would allow us to answer these two problems with our knowledge. We then thought of favouring the use of cloth masks, but the cleaning procedure for this type of mask is long and very formal. Moreover, the number of machine washes is predefined. That's when we came up with the idea of using UV to eliminate the virus.
Andrea ZARK, driven by the same motivation as her colleagues, adds: "I thought it could be a good and enriching experience. "While Pauline MARBIA underlines "beyond this aspect of commitment to the environment, the fact of making new acquaintances, as was the case, and being put in a situation of stress and surpassing oneself with these three intensive days also influenced my decision to participate in this challenge. It was a great experience. »
What has this innovation competition brought you?
For Pauline MARBIA: "This competition has taught me the importance of taking an interest in all the elements that go into the creation of an object like ours. Indeed, our training in biological engineering has certainly enabled us to manufacture food products, but we were more interested in the techniques and processes of manufacturing and not in marketing, business plans or the economic model and marketing methods. So this is a new aspect that I have perceived thanks to this competition. I have to admit that the first day was quite complicated as we were almost unfamiliar with these concepts. This contest has taught us to adapt quickly and introduce us to new concepts. We very quickly managed our stress and put aside our doubts to focus on our shortcomings and adapt as quickly as possible and as best we could to the situation. Axelle CIANFARANI continues : "For me, this challenge has been a very good experience which has allowed me to understand how to set up a project taking into account all its aspects, and how to develop an idea. Indeed, as Pauline says, terms such as "financing plan", "development strategy" or "economic model" were completely unknown to us, for example. Now we know that we have to study the target market and the business strategy to adopt in order to propose a viable project. Moreover, it is essential to think about the human, technical and financial means necessary for the maturation of the project. »
All four agree on the intensity and richness of the experience of this teamwork, as Andrea ZARK explains, "this challenge has allowed me to improve my ability to work both in a team and alone. This three-day competition really immerses us in the world of work with tasks to be completed in a specific time with challenges that come on top of work to destabilize and distract us. The fact that it was carried out at a distance required me to be more concentrated because the setting is not optimal and being far from one's co-workers can be disconcerting at times. So I think that this challenge allows us to give an account of our work capacities because we are totally immersed in the project and we don't have time to think about anything else. I find that this allows him to really channel his concentration on a subject and that the risks of dispersion are minimal. I think it's really an experience to be lived because even if it's intense and somewhat stressful it allows us, the young people, to have a real insight into the world of work. »
Sarah SIMIAN salutes the support of the coaches who taught them how to "sell" a product. "Indeed, it was essential to present SCATULA in such a way as to highlight its interest, its targets and the many advantages it had over the competition," concludes Pauline MARBIA.
Interview of the Coup de Coeur team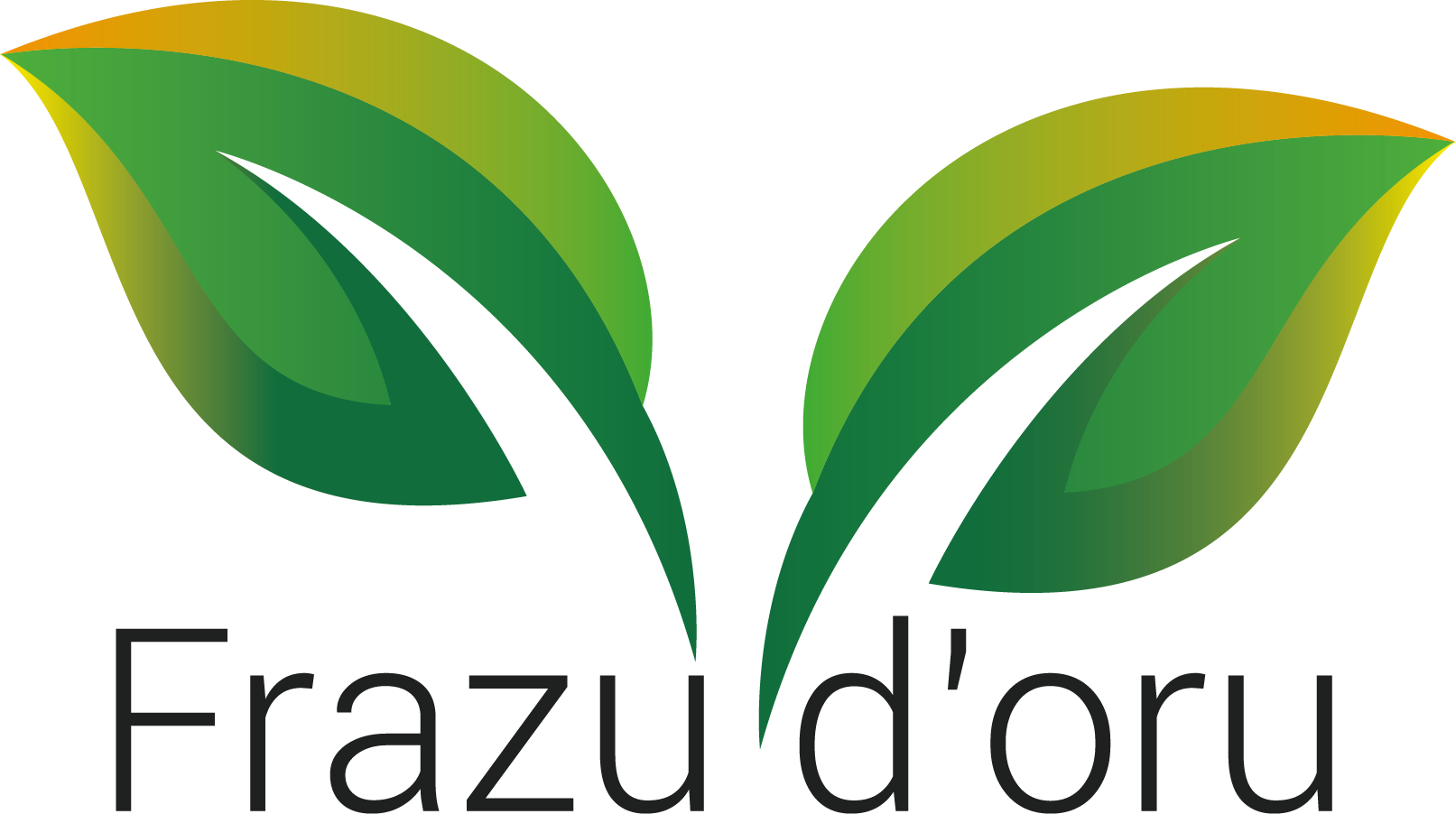 Frazu d'oru is worn by whom?
This project was born from the collaboration between three students from the University of Corsica Pasquale Paoli. The team is led by Jelena MARJANOVIC - currently a first year thesis student in circular economy - Elliot BEAULIEU - alternating in Licence pro Design Numérique as a graphic designer at the Fab Lab and the Foundation of the University of Corsica - and Ambre BOUHAIGOUR - a third year student in applied art.
What is your project?
Within a community, we network, using an application, establishments that create food waste with farmers who turn it into compost.
Do you intend to continue the Frazu d'oru adventure or, more broadly, to embark on an entrepreneurial venture?
We really think that this project is very relevant to respond quickly to the problems of the health and environmental crises linked here to a waste crisis that has been impacting Corsica for years. As we are all currently pursuing our studies, we don't know if we will have enough time to devote to this project but once we graduate we would like to continue the Frazu D'oru project, to carry it out thanks to our very complementary skills. For the moment we would like to continue to participate in competitions such as the innovation challenge to develop and give visibility to this project until the end of our studies.