Connected Information Society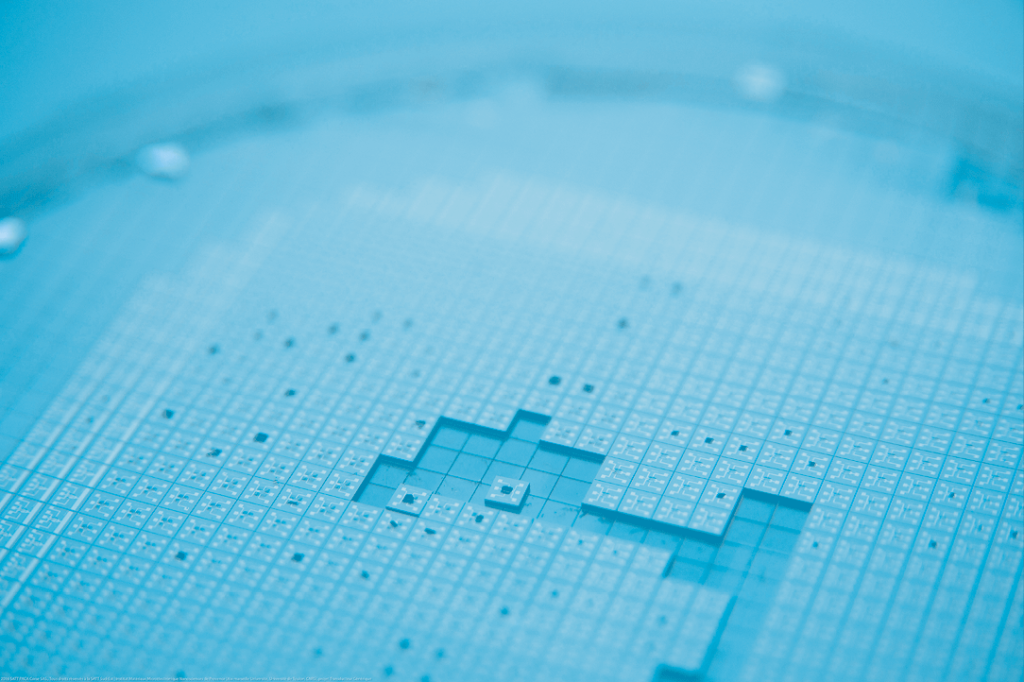 As digital technologies are revolutionizing all sectors of the economy
The strategy of the "Connected Information Society" line of interest is primarily focused on the transfer of technologies related to connected objects, their transmission mode, the analysis of massive data as well as all innovations related to the modelling of complex phenomena and their virtual representation. Some applications cover the entire processing chain, such as the "D6DSLAM" project, which enables the 3D environment to be captured in a closed space. This last example led to an operating license and the creation of a start-up, "Pixmap". »
RegTex 2 - Math to put cancer into equations
What's that? An automatic calculation process to classify medical images and detect abnormalities and suspicious shapes on these images, in advance of phase.
For what application? Personalized medicine in oncology.
Who invented it? The Institut de Mathématiques de Marseille (I2M UMR 7373)
Who was involved? Aix-Marseille University, CNRS
State of Maturity: Validation based on the results of a clinical study
TVB-Epilepsy: Institute of Systems Neurosciences (INS26, UMR 1106)
The technology related to this project is a medical decision support device for better management of patients suffering from drug-resistant epilepsy. This device will enable pre-surgical explorations with the aim of being as precise and minimally invasive as possible by offering individualized therapeutic solutions thanks to brain virtualization. The objective is to consolidate preliminary results on a representative number of patients; in a second phase, the technology will be validated via a clinical trial.
IDEA : Fundamental Computer Science Laboratory of Marseille (LIF, Aix-Marseille University, CNRS, UMR 7279)
Technology for trend reversal analysis and extraction in OLAP (On-line Analytical Processing) cubes on multidimensional data masses. It is particularly useful for decision-makers because it allows the causes of an observed variation in an indicator to be quickly identified. The aim of this maturation is to industrialize the software platform in the processing of data in a manufacturing process.
Vodka sensor project: Institute of Movement Sciences (ISM, Aix-Marseille University, CNRS, UMR 7287)
Bio-inspired optical hyperacuity sensors particularly well suited to environments with constraints in terms of speed of execution, computing resources, consumption and space requirements. They meet the needs of precise positioning servo-controls, particularly for robots, in addition to
GPS or an inertial control unit. The objective of the maturation project is to produce a prototype and test it in real size by embedding it on commercially available robots or drones.
MIMO indoor detection: Centre de Physique Théorique (CPT, Aix-Marseille University, University of Toulon, CNRS, UMR 7332)
The invention enables the detection and location of persons or objects within enclosed or semi-enclosed spaces by MIMO ("Multiple Input Multiple Output") antenna arrays. The maturation addresses, first of all, the minimalist market access functionality of simple presence detection to open up the fields of possibilities provided by the technology.
Smart board: Institut des Sciences du Mouvement (ISM, Aix-Marseille University, CNRS, UMR 7287)
Instrumented and connected climbing training beam. Thanks to suspension and traction exercises, Smart board allows the physiological profile of the climber to be drawn up (strength, endurance, resistance...) in order to improve, share and compare performances. Maturation aims to bring technology closer to an industrial product by miniaturizing it and reducing manufacturing costs.
Skinan: Laboratory of Information Sciences and Systems (LSIS, Aix-Marseille University, University of Toulon, CNRS, UMR 7296)
Skinan technology performs an analysis of digital images of nevi, with the aim of assisting the practitioner in the early diagnosis of melanoma. The maturation process has enabled the development of a solution based on a statistical machine learning algorithm and on an image base that has been the subject of an exclusive license between SATT Sud-Est and the start-up ANAPIX Medical, which is currently being created. The development of this solution will thus make it possible to minimize risks and bring it to market more quickly.
"The support of SATT Sud-Est, within the framework of the PROMETHEUS maturation project, has enabled me to apply the results of my research work through the development of an innovative imaging device. SATT Sud-Est financially supported the project and its team also made a significant contribution with original ideas. I hope that this relationship between research and technological development can continue for years to come. »
"As the director of the laboratory, I particularly appreciated SATT's interventions in my laboratory. The staff were made aware of the importance of the SATT through a clear speech, and they understood that the SATT represented a real support for the development of their skills. Two invention declarations were filed (12 researchers at LP3) following these actions. In my capacity as project manager, I greatly appreciated the efficiency of SATT's work, which carried out the patent application and the market study, and supported me with a pre-maturation project. This support allows us today to validate our idea. The interaction with the SATT engineer is very constructive and enriching, and goes far beyond mere financial support. »
"We had identified molecules that inhibit the polymerase of the dengue virus, which are effective in a cellular context, i.e. antiviral potentials. Working with the SATT has enabled us to take several important steps in this program, with the definition of an intellectual property strategy, which has resulted in the filing of two patents, and to benefit from reinforced skills in medicinal chemistry. We are now looking for industrial partners, again with the support of SATT experts. »
Moving from invention to innovation is a wonder. And we're lucky, it's what we do.
Find out how SATT South-East accelerates technology transfer by bringing together research and business players. From patents to operating licences, including proof of concept, SATT Sud-Est is a key player in the South and Corsica regions in the field of innovation.



The South-East SATT
Project financed with the support of the European Union with the European Regional Development Fund.