Maturation projects, transferred innovations, accompanied start-ups, discover without further delay the 2018 successes in the annual report of SATT Sud-Est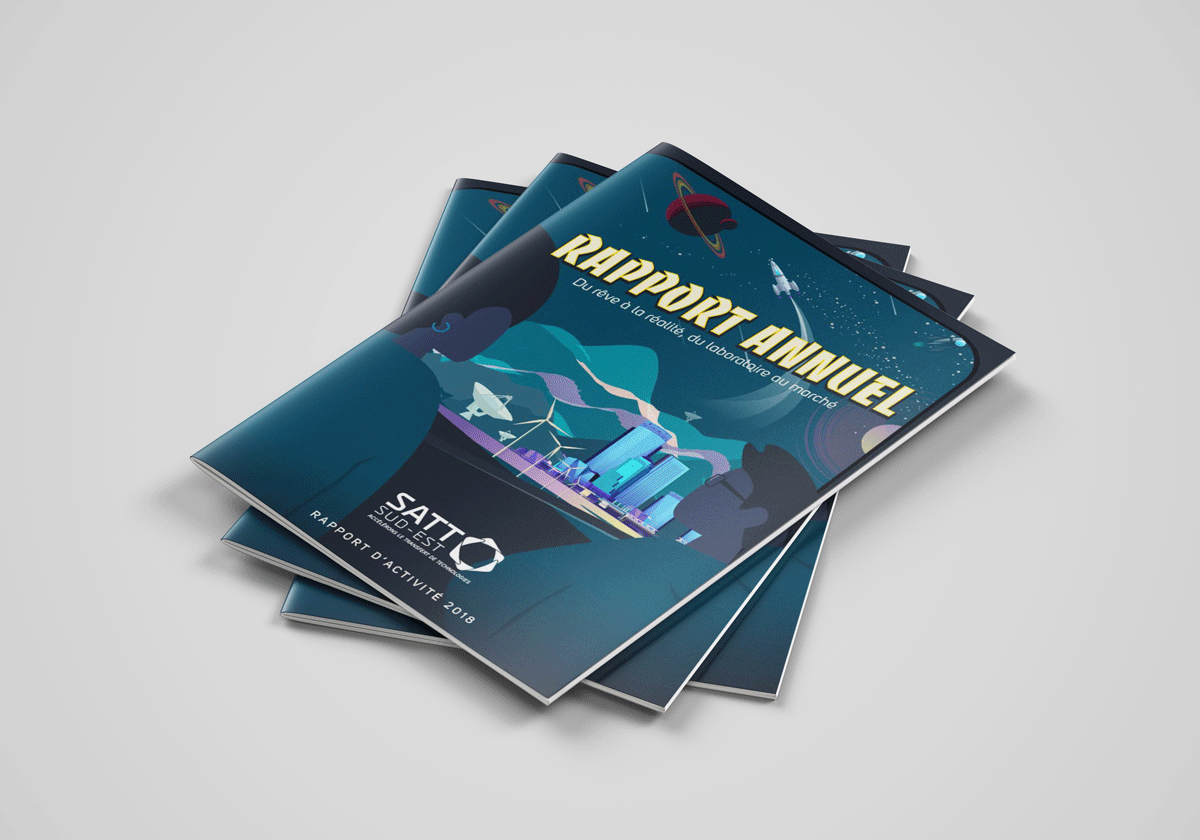 2018 was undoubtedly a real turning point for the South-East SATT.
The year before, we were looking back at our 5 years of existence. The balance sheet was based on a simple idea: consolidating our added value within our ecosystem. This is what we have been working towards throughout 2018, which was marked by many highlights.
" SATT Sud-Est, the Innov'Actor in the South PACA and Corsica Regions " Laurent Baly, President of SATT Sud-Est.
A look back at the year 2018 with several key figures :
98 inventions were declared
52 patents and registered software
19 new maturation projects have been initiated
13 operating licences have been signed
1.13 M€ of turnover in 2018
10.25 M€ raised by start-ups
The symbol of this year of change will have been our move to this emblematic Marseilles location, the SILO. In this historic and so inspiring setting, we have entered into a new virtuous dynamic, charged with motivation to ensure continuity and the importance we attach to our mission. Read more...
"Laurent BALY, Chairman: "On the strength of our achievements and our values, we are now looking to the future in order to take up new challenges and envisage new prospects. 2019 is already shaping up to be the year of transition, resolutely turned towards Deeptech and in closer relationship with companies, particularly through our comaturation offer. »
To go further:
Twitter
@SATTse_ #RA2018 #AnnualReport